| | |
| --- | --- |
| 0.21.1 | Dec 1, 2023 |
| 0.21.0 | Nov 22, 2023 |
| 0.20.0 | Nov 21, 2023 |
| 0.6.2 | Jul 17, 2023 |
Mehari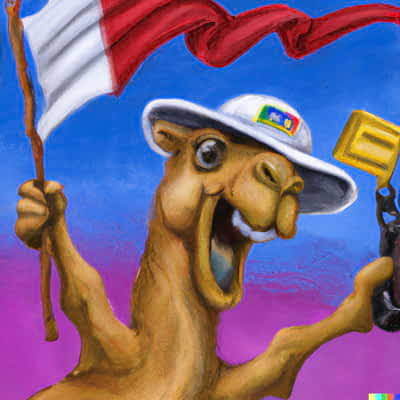 Mehari is a software package for annotating VCF files with variant effect/consequence. The program uses hgvs-rs for projecting genomic variants to transcripts and proteins and thus has high prediction quality.
Other popular tools offering variant effect/consequence prediction include:
Mehari offers predictions that aim to mirror VariantValidator, the gold standard for HGVS variant descriptions. Further, it is written in the Rust programming language and can be used as a library for users' Rust software.
Supported Sequence Variant Frequency Databases
Mehari can import public sequence variant frequency databases. The supported set slightly differs between import for GRCh37 and GRCh38.
GRCh37
GRCh38
Internal Notes
rm -rf /tmp/out ; cargo run -- db create seqvar-freqs --path-output-db /tmp/out --genome-release grch38 --path-helix-mtdb ~/Downloads/HelixMTdb_20200327.vcf.gz --path-gnomad-mtdna ~/Downloads/gnomad.genomes.v3.1.sites.chrM.vcf.bgz --path-gnomad-exomes-xy tests/data/db/create/seqvar_freqs/xy-38/gnomad.exomes.r2.1.1.sites.chrX.vcf --path-gnomad-exomes-xy tests/data/db/create/seqvar_freqs/xy-38/gnomad.exomes.r2.1.1.sites.chrY.vcf --path-gnomad-genomes-xy tests/data/db/create/seqvar_freqs/xy-38/gnomad.genomes.r3.1.1.sites.chrX.vcf --path-gnomad-genomes-xy tests/data/db/create/seqvar_freqs/xy-38/gnomad.genomes.r3.1.1.sites.chrY.vcf --path-gnomad-exomes-auto tests/data/db/create/seqvar_freqs/12-38/gnomad.exomes.r2.1.1.sites.chr1.vcf  --path-gnomad-exomes-auto tests/data/db/create/seqvar_freqs/12-38/gnomad.exomes.r2.1.1.sites.chr2.vcf --path-gnomad-genomes-auto tests/data/db/create/seqvar_freqs/12-38/gnomad.genomes.r3.1.1.sites.chr1.vcf --path-gnomad-genomes-auto tests/data/db/create/seqvar_freqs/12-38/gnomad.genomes.r3.1.1.sites.chr2.vcf

rm -rf /tmp/out ; cargo run -- db create seqvar-freqs --path-output-db /tmp/out --genome-release grch37 --path-gnomad-mtdna ~/Downloads/gnomad.genomes.v3.1.sites.chrM.vcf.bgz --path-gnomad-exomes-xy tests/data/db/create/seqvar_freqs/xy-37/gnomad.exomes.r2.1.1.sites.chrX.vcf --path-gnomad-exomes-xy tests/data/db/create/seqvar_freqs/xy-37/gnomad.exomes.r2.1.1.sites.chrY.vcf --path-gnomad-genomes-xy tests/data/db/create/seqvar_freqs/xy-37/gnomad.genomes.r2.1.1.sites.chrX.vcf --path-gnomad-exomes-auto tests/data/db/create/seqvar_freqs/12-37/gnomad.exomes.r2.1.1.sites.chr1.vcf  --path-gnomad-exomes-auto tests/data/db/create/seqvar_freqs/12-37/gnomad.exomes.r2.1.1.sites.chr2.vcf --path-gnomad-genomes-auto tests/data/db/create/seqvar_freqs/12-37/gnomad.genomes.r2.1.1.sites.chr1.vcf --path-gnomad-genomes-auto tests/data/db/create/seqvar_freqs/12-37/gnomad.genomes.r2.1.1.sites.chr2

prepare()
{
    in=$1
    out=$2

    zcat $in \
    | head -n 5000 \
    | grep ^# \
    > $out

    zcat $in \
    | grep -v ^# \
    | head -n 3 \
    >> $out
}

base=/data/sshfs/data/gpfs-1/groups/cubi/work/projects/2021-07-20_varfish-db-downloader-holtgrewe/varfish-db-downloader/

mkdir -p tests/data/db/create/seqvar_freqs/{12,xy}-{37,38}

## 37 exomes

prepare \
    $base/GRCh37/gnomAD_exomes/r2.1.1/download/gnomad.exomes.r2.1.1.sites.chr1.vcf.bgz \
    tests/data/db/create/seqvar_freqs/12-37/gnomad.exomes.r2.1.1.sites.chr1.vcf
prepare \
    $base/GRCh37/gnomAD_exomes/r2.1.1/download/gnomad.exomes.r2.1.1.sites.chr2.vcf.bgz \
    tests/data/db/create/seqvar_freqs/12-37/gnomad.exomes.r2.1.1.sites.chr2.vcf
prepare \
    $base/GRCh37/gnomAD_exomes/r2.1.1/download/gnomad.exomes.r2.1.1.sites.chrX.vcf.bgz \
    tests/data/db/create/seqvar_freqs/xy-37/gnomad.exomes.r2.1.1.sites.chrX.vcf
prepare \
    $base/GRCh37/gnomAD_exomes/r2.1.1/download/gnomad.exomes.r2.1.1.sites.chrY.vcf.bgz \
    tests/data/db/create/seqvar_freqs/xy-37/gnomad.exomes.r2.1.1.sites.chrY.vcf

## 37 genomes

prepare \
    $base/GRCh37/gnomAD_genomes/r2.1.1/download/gnomad.genomes.r2.1.1.sites.chr1.vcf.bgz \
    tests/data/db/create/seqvar_freqs/12-37/gnomad.genomes.r2.1.1.sites.chr1.vcf
prepare \
    $base/GRCh37/gnomAD_genomes/r2.1.1/download/gnomad.genomes.r2.1.1.sites.chr2.vcf.bgz \
    tests/data/db/create/seqvar_freqs/12-37/gnomad.genomes.r2.1.1.sites.chr2.vcf
prepare \
    $base/GRCh37/gnomAD_genomes/r2.1.1/download/gnomad.genomes.r2.1.1.sites.chrX.vcf.bgz \
    tests/data/db/create/seqvar_freqs/xy-37/gnomad.genomes.r2.1.1.sites.chrX.vcf

## 38 exomes

prepare \
    $base/GRCh38/gnomAD_exomes/r2.1.1/download/gnomad.exomes.r2.1.1.sites.chr1.vcf.bgz \
    tests/data/db/create/seqvar_freqs/12-38/gnomad.exomes.r2.1.1.sites.chr1.vcf
prepare \
    $base/GRCh38/gnomAD_exomes/r2.1.1/download/gnomad.exomes.r2.1.1.sites.chr2.vcf.bgz \
    tests/data/db/create/seqvar_freqs/12-38/gnomad.exomes.r2.1.1.sites.chr2.vcf
prepare \
    $base/GRCh38/gnomAD_exomes/r2.1.1/download/gnomad.exomes.r2.1.1.sites.chrX.vcf.bgz \
    tests/data/db/create/seqvar_freqs/xy-38/gnomad.exomes.r2.1.1.sites.chrX.vcf
prepare \
    $base/GRCh38/gnomAD_exomes/r2.1.1/download/gnomad.exomes.r2.1.1.sites.chrY.vcf.bgz \
    tests/data/db/create/seqvar_freqs/xy-38/gnomad.exomes.r2.1.1.sites.chrY.vcf

## 38 genomes

prepare \
    $base/GRCh38/gnomAD_genomes/r3.1.1/download/gnomad.genomes.r3.1.1.sites.chr1.vcf.bgz \
    tests/data/db/create/seqvar_freqs/12-38/gnomad.genomes.r3.1.1.sites.chr1.vcf
prepare \
    $base/GRCh38/gnomAD_genomes/r3.1.1/download/gnomad.genomes.r3.1.1.sites.chr2.vcf.bgz \
    tests/data/db/create/seqvar_freqs/12-38/gnomad.genomes.r3.1.1.sites.chr2.vcf
prepare \
    $base/GRCh38/gnomAD_genomes/r3.1.1/download/gnomad.genomes.r3.1.1.sites.chrX.vcf.bgz \
    tests/data/db/create/seqvar_freqs/xy-38/gnomad.genomes.r3.1.1.sites.chrX.vcf
prepare \
    $base/GRCh38/gnomAD_genomes/r3.1.1/download/gnomad.genomes.r3.1.1.sites.chrY.vcf.bgz \
    tests/data/db/create/seqvar_freqs/xy-38/gnomad.genomes.r3.1.1.sites.chrY.vcf

Building tx database
cd hgvs-rs-data

seqrepo --root-directory seqrepo-data/master init

mkdir -p mirror/ftp.ncbi.nih.gov/refseq/H_sapiens/mRNA_Prot
cd !$
wget https://ftp.ncbi.nih.gov/refseq/H_sapiens/mRNA_Prot/human.files.installed
parallel -j 16 'wget https://ftp.ncbi.nih.gov/refseq/H_sapiens/mRNA_Prot/{}' ::: $(cut -f 2 human.files.installed | grep fna)
cd -

mkdir -p mirror/ftp.ensembl.org/pub/release-108/fasta/homo_sapiens/cdna
cd !$
wget https://ftp.ensembl.org/pub/release-108/fasta/homo_sapiens/cdna/Homo_sapiens.GRCh38.cdna.all.fa.gz
cd -
mkdir -p mirror/ftp.ensembl.org/pub/release-108/fasta/homo_sapiens/ncrna
cd !$
wget https://ftp.ensembl.org/pub/release-109/fasta/homo_sapiens/ncrna/Homo_sapiens.GRCh38.ncrna.fa.gz
cd -
mkdir -p mirror/ftp.ensembl.org/pub/grch37/release-108/fasta/homo_sapiens/cdna/
cd !$
wget https://ftp.ensembl.org/pub/grch37/release-108/fasta/homo_sapiens/cdna/Homo_sapiens.GRCh37.cdna.all.fa.gz
cd -
mkdir -p mirror/ftp.ensembl.org/pub/grch37/release-108/fasta/homo_sapiens/ncrna/
cd !$
wget https://ftp.ensembl.org/pub/grch37/release-108/fasta/homo_sapiens/ncrna/Homo_sapiens.GRCh37.ncrna.fa.gz
cd -

seqrepo --root-directory seqrepo-data/master load -n NCBI $(find mirror/ftp.ncbi.nih.gov -name '*.fna.gz' | sort)
seqrepo --root-directory seqrepo-data/master load -n ENSEMBL $(find mirror/ftp.ensembl.org -name '*.fa.gz' | sort)

cd ../mehari

cargo run --release -- \
    -v \
    db create txs \
        --path-out /tmp/txs-out.bin.zst \
        --path-lable-tsv PATH_TO_MANE_LABEL.tsv \
        --path-cdot-json ../cdot-0.2.21.ensembl.grch37_grch38.json.gz \
        --path-cdot-json ../cdot-0.2.21.refseq.grch37_grch38.json.gz \
        --path-seqrepo-instance ../hgvs-rs-data/seqrepo-data/master/master

Development Setup
You will need a recent version of protoc, e.g.:
Dependencies
~92MB
~1.5M SLoC