✓ Uses Rust 2018 edition
| | |
| --- | --- |
| 1.0.7 | Jun 28, 2020 |
| 1.0.6 | Jun 15, 2020 |
| 1.0.4 | Jun 14, 2020 |
| 0.1.1 | Jun 14, 2020 |
| 0.1.0 | Jun 14, 2020 |
Custom license and MPL-2.0 licenses
2.5MB
280 lines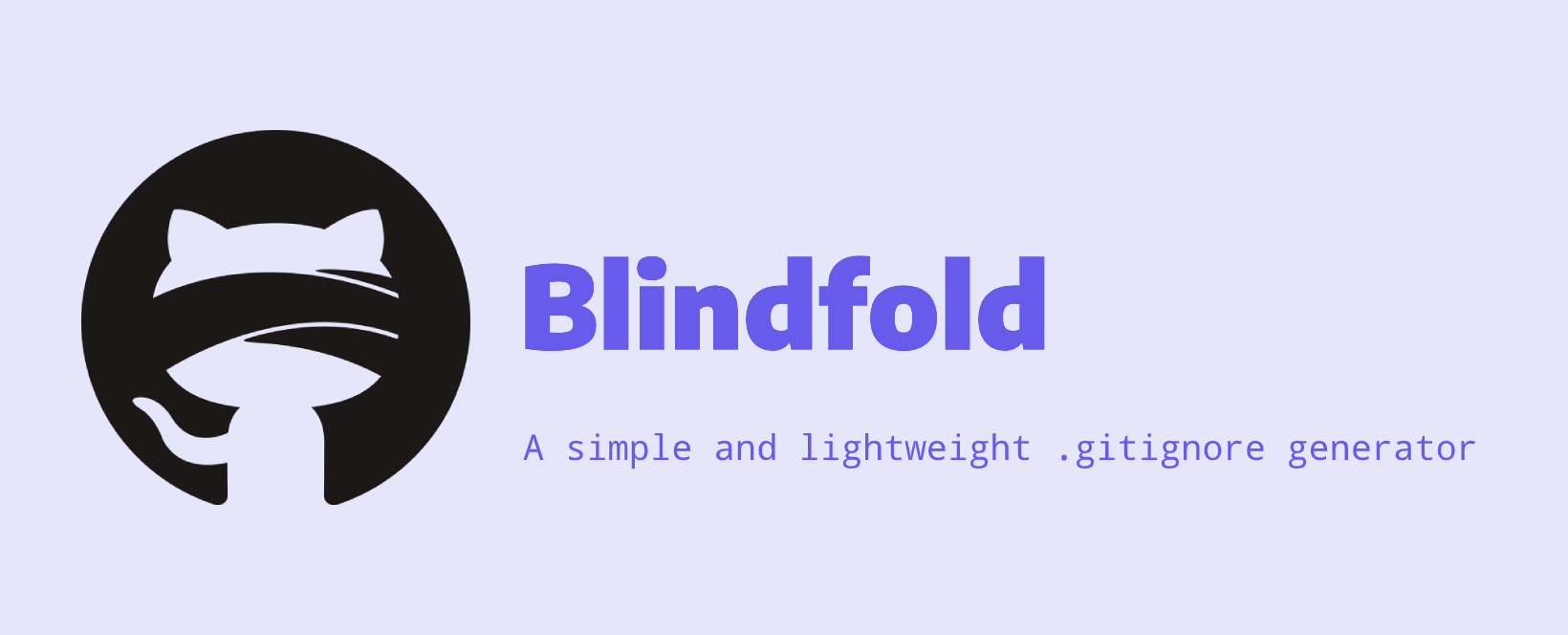 Logo courtesy of Dominic Houston-Watt
✨ Features
Pulls .gitignore templates from gitignore.io.
Clean and simple CLI
Suggestion system to help correct potential typos
Allows for the combination of any number of different templates all into one gitignore
Allows for appending to pre-existing gitignore templates so that custom directories are not overridden.
📦 Installation
NOTE: Rust must be installed on your system for this to work. (Install Rust)
📥 Download from crates.io
cargo install blindfold

🏗️ Build from source
git clone https://github.com/Eoin-McMahon/blindfold.git
cd blindfold
cargo install --path ./

This will install the binary and add it to your path. Once installed you can use the tool as shown in the examples below.
🔨 Demo:
🔧 Examples of use:
# generates a single gitignore file for both dart and flutter in ./src/.gitignore
blindfold --lang dart flutter

# use the append flag to add to the pre-existing gitignore file (can be shortened to -a)
blindfold --append macos

# you can specify a specific destination to store the gitignore file using the dest argument
blindfold --lang rust --dest ./src/

# arguments can also be written in shorthand
blindfold -l rust -d ./src/

# shows full list of available templates
blindfold list

# There is a help screen that can be shown which details the subcommands and arguments to supply to the program
blindfold -h

Dependencies
~19MB
~439K SLoC