| | |
| --- | --- |
| 0.2.11 | Jul 16, 2021 |
| 0.2.10 | Jul 16, 2021 |
#46 in Audio
38 downloads per month
Terminal Music Player written in Rust
Nowadays listen to favorite songs are not easy. For online services, the copyrights are owned by several different softwares and websites. Local player becomes the best choice.
As a contributor of GOMU(https://github.com/issadarkthing/gomu), I met serious problems during development. The main problem is data race condition. So I basically rewrite the player in rust, and hope to solve the problem.
As for now, only mp3 is supported. It's basically because mp3 has id3 tags and these tags played an important role in the app.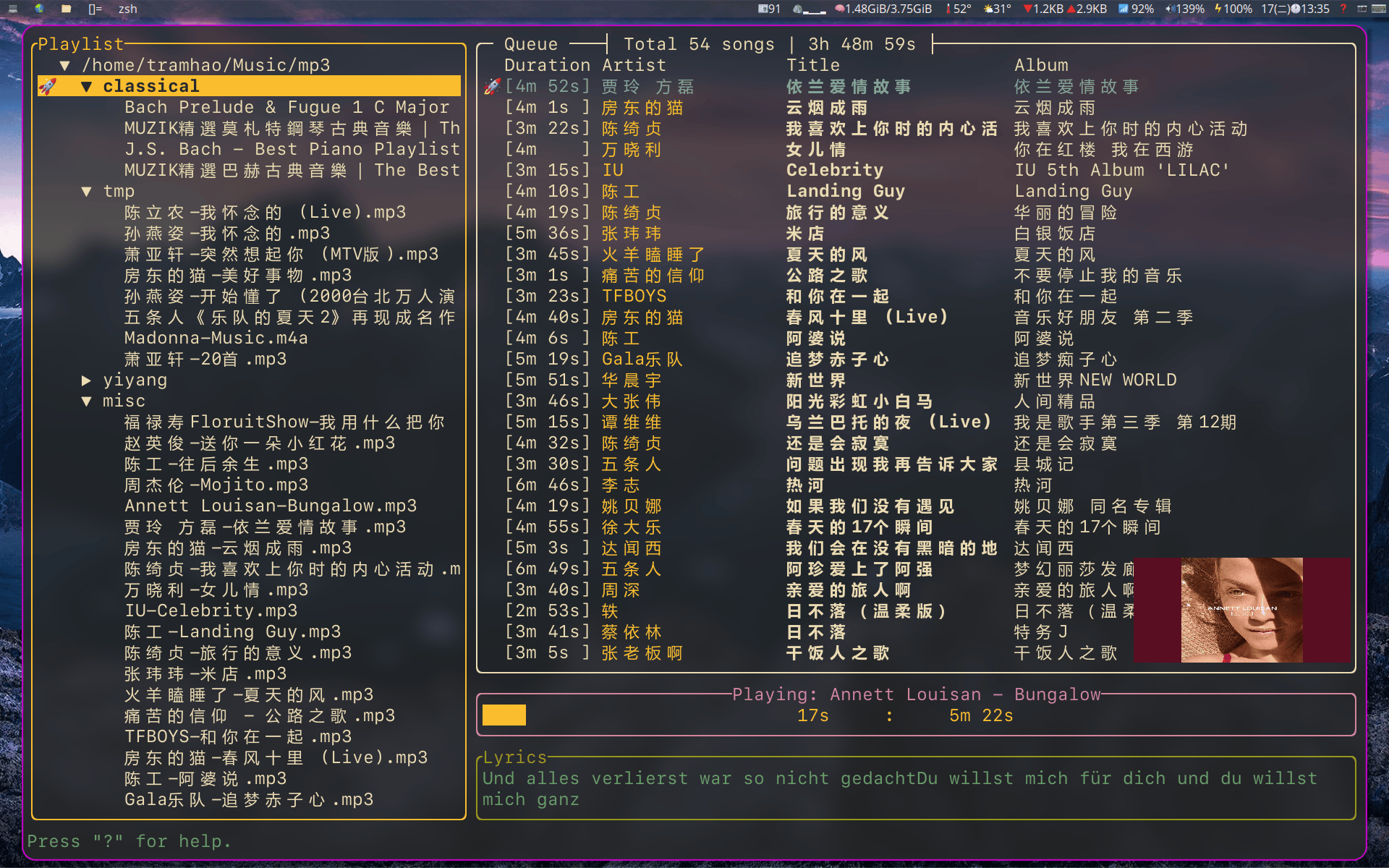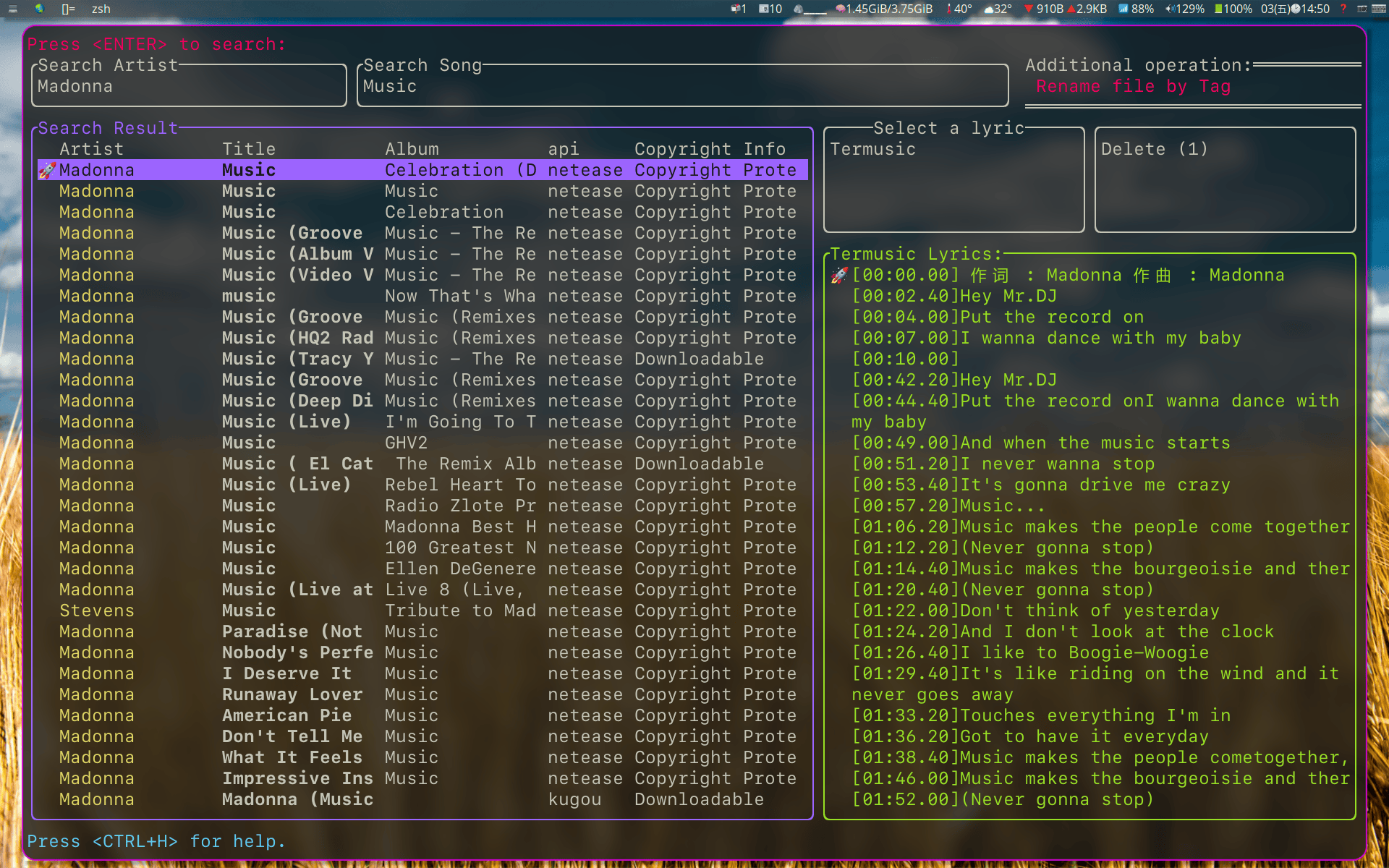 Requirement:
Need mpv installed to play mp3. Optionally need youtube-dl installed to download mp3 from youtube.
Installation:
cargo install termusic

Or install manually:
git clone https://github.com/tramhao/termusic.git
cd termusic
make
make install
~/.local/share/cargo/bin/termusic

ChangeLog/Implemented features:
Music library below ~/Music, can be changed via editing $HOME/.config/termusic/config.toml
Pause/Skip
Seek forward/backward
USLT lyric
Album Photo display(only for kitty terminal)
Youtube-dl integration
lyric and tag download
yank and paste in playlist
Lyric offset adjustment
Local service to fetch lyrics
Download song in tag editor
Configuration v0.2.6
Local service for kugou v0.2.10
Youtube-dl progress indication(indicated by status line)
Youtube search by invidious V0.2.7(from the same dialogue of download)
Local service for migu v0.2.8
Database instead of id3
more player backend
Thanks for
License
GPLv3 for netease api code under src/lyric/netease. MIT License for other code.
Dependencies
~14–19MB
~383K SLoC