new

0.7.1
Mar 23, 2023
0.6.1
Dec 16, 2022
0.6.0
Nov 7, 2022
0.5.5
Jul 6, 2022
0.2.16
Nov 26, 2019
svlint
SystemVerilog linter compliant with IEEE1800-2017. Written in Rust, based on sv-parser. Svlint is also integrated with most text editors via svls.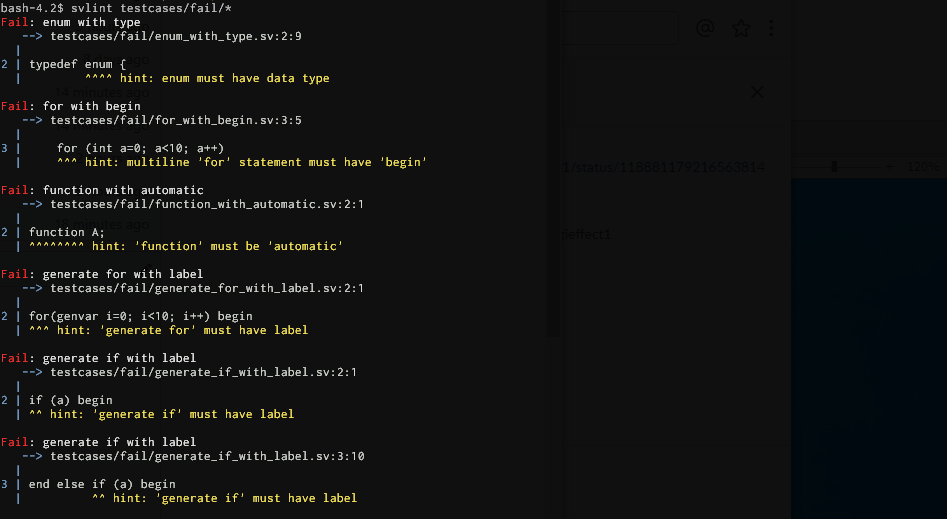 Installation
svlint can be installed in several ways:
Download a release, and extract to a directory in your $PATH.
snapcraft, via sudo snap install svlint.
cargo, via cargo install svlint.
Usage
To see information about the command line interface use svlint --help, and to see which version you're running use svlint --version.
Further information on how svlint works, how to configure it, and other usage information is in the manual.
Dependencies
~7.5MB
~176K SLoC