| | |
| --- | --- |
| 0.7.1 | Jun 13, 2023 |
| 0.6.7 | May 11, 2023 |
| 0.6.2 | Mar 31, 2023 |
#213 in Games
87 downloads per month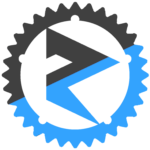 roli
A low level API wrapper for Rolimons.com.
Notes
This crate is a low level wrapper due to the fact that allowed requests to the website are limited. To maintain flexibility while also using the endpoints responsibly, the user is expected to maintain their own caching.
API Coverage Checklist
Related Crates
This crate is a sister crate of roboat, an API wrapper for Roblox.com.
Contributing
Pull requests are welcome!
License
MIT License
Dependencies
~4–19MB
~270K SLoC