| | |
| --- | --- |
| 0.1.2 | May 15, 2019 |
| 0.1.1 | May 15, 2019 |
mone
Network monitoring tool written in Rust.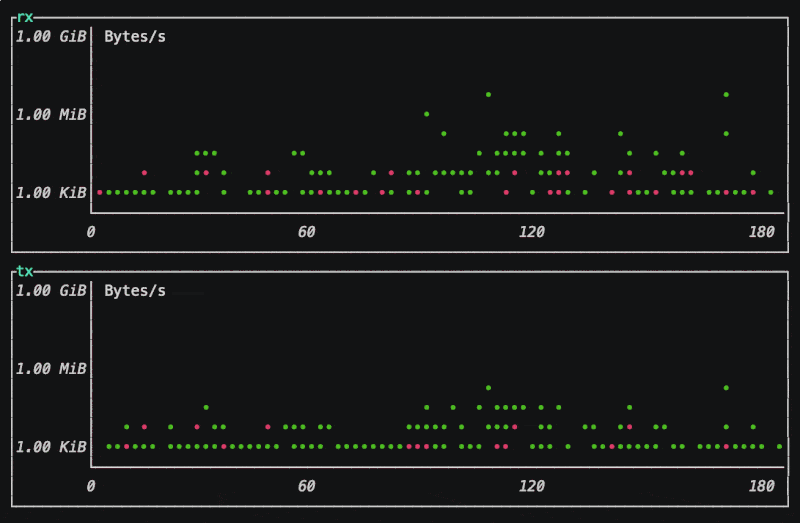 Requirements
Installation
You can use install.sh to install binary release.
$ curl -sSf -L https://raw.githubusercontent.com/gky360/mone/master/install.sh | sh

Or you can install mone using cargo.
$ cargo install mone

Usage
Start mone with the mone command.
$ mone

To stop mone use q , or ctrl+c in most shell environments.
mone consists of a Reader and a Writer. Readers collect network stats on your machine. Writers output the network stats collected by a Reader. Available Readers and Writers are as follows.
Reader

libc (default) ... Get traffic of each network interface using libc's getifaddr function.

Writer

tui (default) ... Output results in Terminal User Interface (TUI) mode.
simple ... Output results in a simple log format.
Reader and Writer can be specified via command options. See mone --help for more details.
License
Released under the MIT license.
Dependencies
~6–14MB
~185K SLoC