| | |
| --- | --- |
| 1.0.2 | Jan 12, 2023 |
| 1.0.1 | Dec 16, 2022 |
| 0.8.6 | Nov 25, 2022 |
| 0.7.4 | Mar 24, 2022 |
| 0.4.0 | Oct 28, 2018 |
Litime
A simple tool to display the current time with a quote from literature.
Usage
Running litime directly, which can be done on shell startup

Options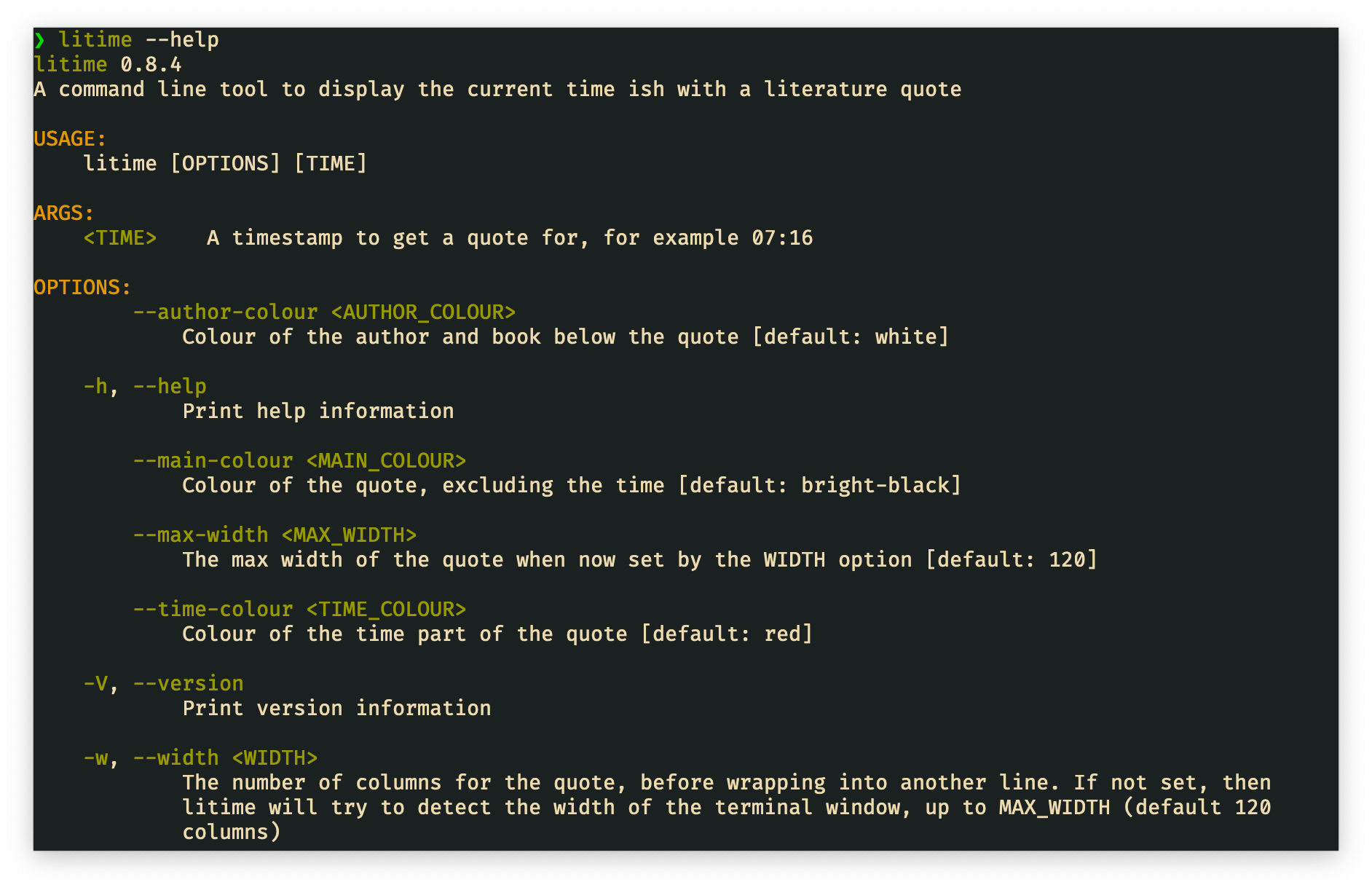 Install
Binaries are built with Github Actions and attached to releases for:
Windows x86_64
macOS x86_64
Linux x86_64
Linux armv7
You can also install directly with cargo install litime if you use cargo
Attributions
Source of quotes
Built on top of the data from JohannesNE/literature-clock. See script.py for quick and dirty script to update.
Dependencies
~4MB
~74K SLoC