✓ Uses Rust 2018 edition
| | |
| --- | --- |
| 0.1.14 | May 19, 2019 |
| 0.1.13 | May 14, 2019 |
| 0.1.11 | Apr 30, 2019 |
| 0.0.5 | Mar 31, 2019 |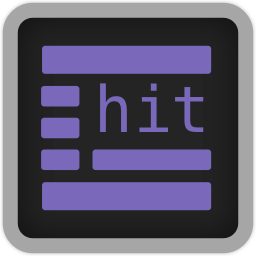 Chit: Crate help in terminal
A command-line tool for looking up details about rust crates without going to crates.io.
Chit helps answer these questions:
Who wrote this crate? What else did they write?
What alternatives are there?
How old is this crate?
What versions are there? When did they come out?
What are the downloads over time?
Should i use this crate?
How mature is it?
Installation
Cargo installed already? cargo install chit.
If not... find out how!
Use
chit rocket OR chit --crate=rocket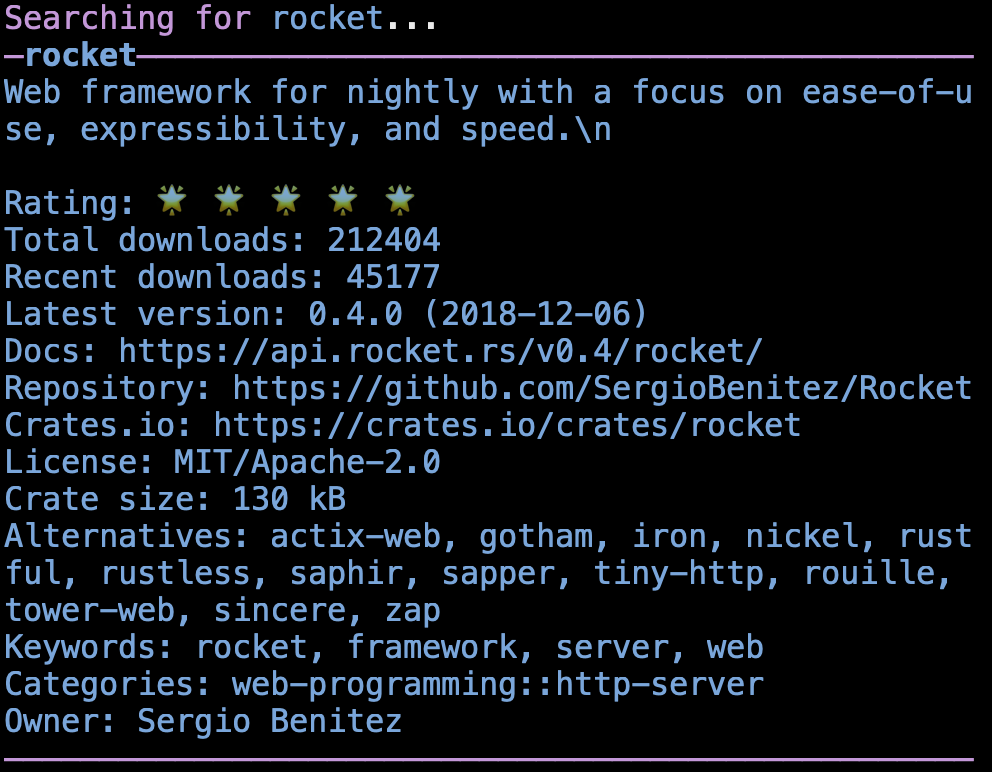 chit versions --crate=hex-buffer-serde

chit owners --crate=hex-buffer-serde

chit repo --crate=chit

Roadmap:
(Would love Pull requests that build towards these objectives)
Add badges

Builds
Downloads
Stars
Collaborators

Tests

Versions
Owners
Crate details

Add a CI pipeline that runs the tests
Make a logo for chit
Add another command e.g. chit repo which might get meta data like stars and collaborator numbers etc
Change error handling to use result types
Use some more functional programming techniques to cut the code size down
distribute through brew, apt-get, etc...
Contributors
See the fantastic people who have made chit.
License
This project is licensed under the MIT License - see the LICENSE.md file for details