| | |
| --- | --- |
| 0.6.0 | Sep 30, 2021 |
| 0.5.0 | Aug 9, 2021 |
| 0.4.0 | Mar 17, 2021 |
| 0.3.0 | Feb 17, 2021 |
| 0.2.0 | Dec 21, 2020 |
The Bitcoin Dev Kit
BDK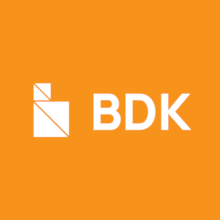 A modern, lightweight, descriptor-based wallet library written in Rust!
About
The bdk libraries aims to provide well engineered and reviewed components for Bitcoin based applications. It is built upon the excellent rust-bitcoin and rust-miniscript crates.
⚠ The Bitcoin Dev Kit developers are in the process of releasing a v1.0 which is a fundamental re-write of how the library works. See for some background on this project: https://bitcoindevkit.org/blog/road-to-bdk-1/ (ignore the timeline 😁) For a release timeline see the bdk_core_staging repo where a lot of the component work is being done. The plan is that everything in the bdk_core_staging repo will be moved into the crates directory here.
Architecture
The project is split up into several crates in the /crates directory:
Fully working examples of how to use these components are in /example-crates
Dependencies
~1–1.2MB
~30K SLoC