✓ Uses Rust 2018 edition
new

0.2.2
May 21, 2019
0.2.1
Mar 13, 2019
0.2.0
Mar 13, 2019
0.1.5
Mar 11, 2019
battop
battop is an interactive viewer, similar to top, htop and other *top utilities, but about batteries installed in your notebook.
Example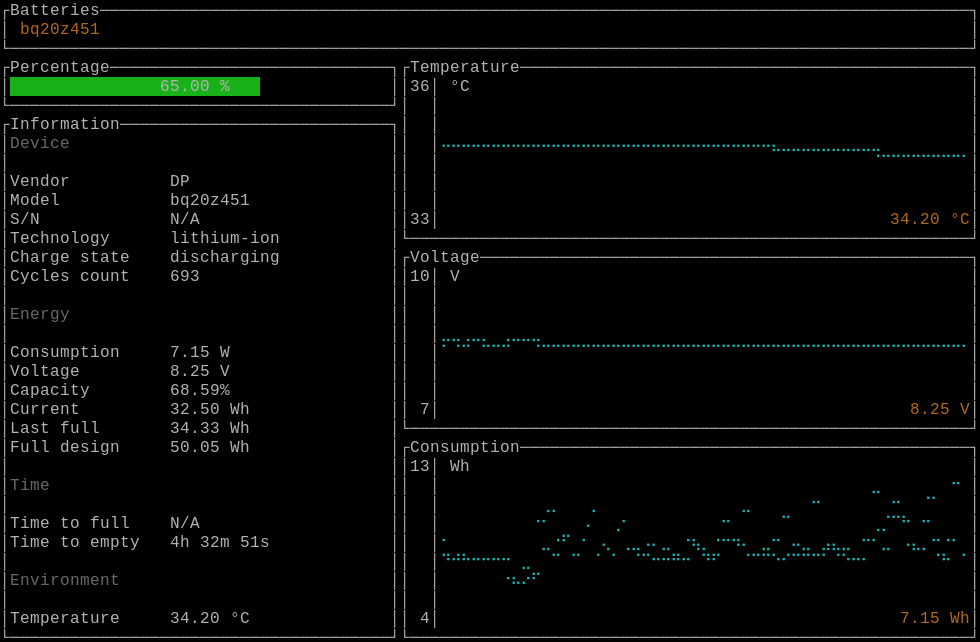 Compatibility
battop supports all *nix systems and Windows support is in plans!
Installation
Arch linux
Install package from AUR with your favorite AUR helper:
$ yay -S battop

From sources
Clone the repo and run
$ cargo build --release

Other
Prebuilt binaries for Linux, FreeBSD and MacOS can be downloaded from the GitHub releases page.
License
battop is double-released under the Apache License, Version 2.0 or the MIT License.
Donations
If you appreciate my work and want to support me, you can do it here