| | |
| --- | --- |
| 0.1.5 | Nov 19, 2020 |
| 0.1.4 | Nov 27, 2019 |
| 0.0.1 | Nov 13, 2019 |
agda-tac
This little toy is the reason why I created agda-mode. It's an interactive and external tactic framework for the Agda programming language.
Demo: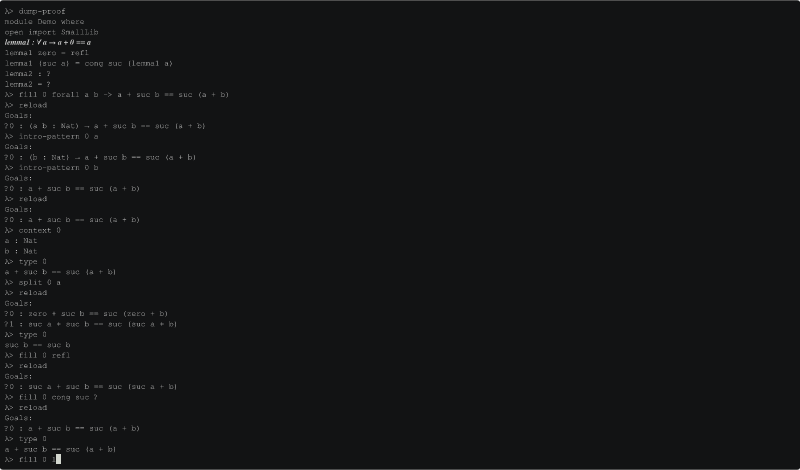 Per-commit build can be found in the GitHub Actions page (see instruction. You may not be able to see the actions page if you are not chosen by GitHub to be able to use GitHub Actions).
There's a blog about this crate.
Dependencies
~9MB
~161K SLoC